There are so many great blogs out there, and if you're like me, you have trouble keeping up with all of them.
Here is a project I plan on participating in this year. It is the
O.R.E.O. ( Our Really Exciting Online) Project
. I found this thanks to: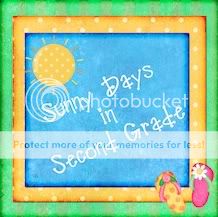 ProjectsByJen.com is proud to present their THIRTEENTH year
of using the Oreo® cookie
to extend Math, History,
Language Arts, Science, and more in your classroom!

This project is open to classrooms of any grade in any location!
Students will stack the original oreo® cookie and count
how manyoreos® they can stack before the oreos® tumble!
There will be worksheets, games, fun links, trivia, lesson ideas,
and more tobring fun & creative learning into their classroom!
This project opens for registration on September 2, 2011.
Project Dates are:
September 19 to October 7, 2011